Here at Mabsarts we are in the business of love, and with love comes a lot of personal growth. No longer must you blame the other, you must look into yourself and understand the pattern that has made you be part of this bad experience you are currently in.
In our case we received a bad review, and just as we celebrate the good new, we must study the bad ones and figure out how to be better next time.
Below is a small study on what could have gone better on our order with buyer "Walderz"
Here's what they had to say:
The drawing is far away from what I have asked! After the revision the drawing was the same! I DON'T RECOMMEND!
I will now show you the drawing in question: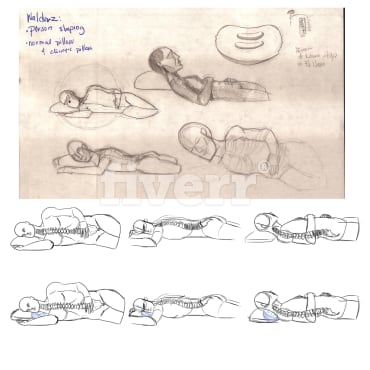 This was the first step of the process, normally we start by making sketches both digitally and in pencil for our buyer to approve of before we jump into the final stage of design. At this point the buyer was happy with the sketches, and decided to go with the digital version and run that right into the finalizing phase.
Here is one of the final designs. The issue with this order was truly not in the delivery or the process, but in assuming that once the images were fully digital the buyer would accept them because they liked the sketch. This was a wrong assumption, in the future we will be implementing a grace period for the buyer to ask for extra revisions before the order has been fully delivered. If they are completely un-happy with the design but liked the sketch, I think it's more than fair to supply them with a new image that makes them happy.
A lot was learned from this experience, we thank the good and the bad equally for from both we are allowed the process of growth.
Join us next time for a deep look into what it takes to run a loving business.
With love,
Antonio (MabsArts)