Hello and welcome to a special edition of MabsArts. Today we are going to be discussing the topic of Passive Income. The objective of this post is to allow you to expand your mind when it comes to earning money and to teach you how you can implement abundance thinking through the development of passive income streams in your life. This post is geared toward freelancers, small business owners, big business owners, artists, musicians, photographers, and anyone that wants to start earning some side money without having to get a second job. Let's begin.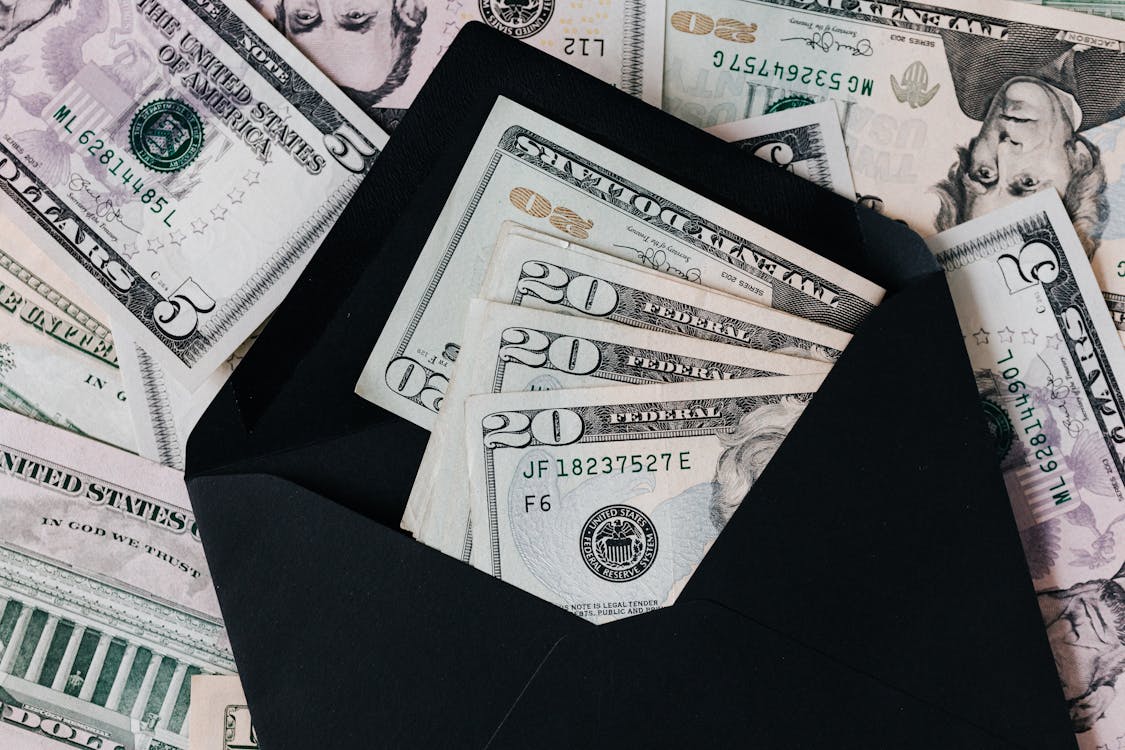 What is Passive Income?
Passive income is the act of creating, cultivating, and securing streams of income that will nourish your daily spending while your salary job or active income supplies your higher expenses aka pays the bills. Essentially, passive income is something you do once and it continues to generate an income passively. Passive Income is something we often do not learn about in our lives. This is partly due to the fact that it goes against the capitalist idea of time = money, which most of our labor work runs on. In this sense
Passive Income
does not equal time spent working, you could spend a year and make only a couple of bucks a month, while in other instances you could spend the same amount of time and be earning thousands of dollars a month. Through this money-earning method, you are not actively working towards turning a profit out of something, which means that things are a lot less hectic, and a lot more, passive. However this does not mean that money will simply grow from a tree, and even if it did, you still have to plant that seed, water it and eventually cultivate it, so keep in mind that some amount of work will always be required, yet through passive income and compound investing we can create self-sustaining income streams, which is the goal of any passive income venture.
What is Active Income?
Active Income is when you work a certain amount of hours a day in order to secure a salary that takes into account your time/skill & effort although sometimes it doesn't really take any such thing into account. Most full-time and part-time jobs can be considered active income, except in the case of independent artists or musicians that create products and continue earning revenue once they have been released in the form of royalties and sales. In Active Income; Time = Money Example Jobs:
Policeman
Grocery Store Owner
Uber Driver
Doctor
Teacher
etc.
Most often active income streams will come with a salary and a daily or weekly work schedule. Most of the western world runs in regards to active income, so much so, that most things will be scheduled around the working salaryman and woman. Banks, post offices, and legal buildings will have schedules that will start and end when the normal daily hours begin, while this can change from country to country, the standard work hours are 8am-4pm, 10am – 6pm and the classic 9am-5pm. This post is focused on an alternative money-earning model that do not revolve around time spent working, but instead, on the quality of product, community, and content and how we leverage these things in order to turn a consistent profit.
Types of Passive Income
There are 3 types of passive income streams that can be created, each one characterized by the amount of time spent on a venture. The less daily time spent on it the more it will truly be a passive income stream.
active/passive
passive/active
passive/passive
 Active/Passive:
This is the type of work that involves creating products that can be sold infinitely. These sorts of products can range from merchandise, books, comics, art prints, songs, paid software and video games, etc. Essentially this is the type of work that requires you to knuckle down and make a product for a period of time, then release and market this product until it reaches an audience that will allow you to let go and work on another thing as word of mouth brings in more customers to the product.
Merchandising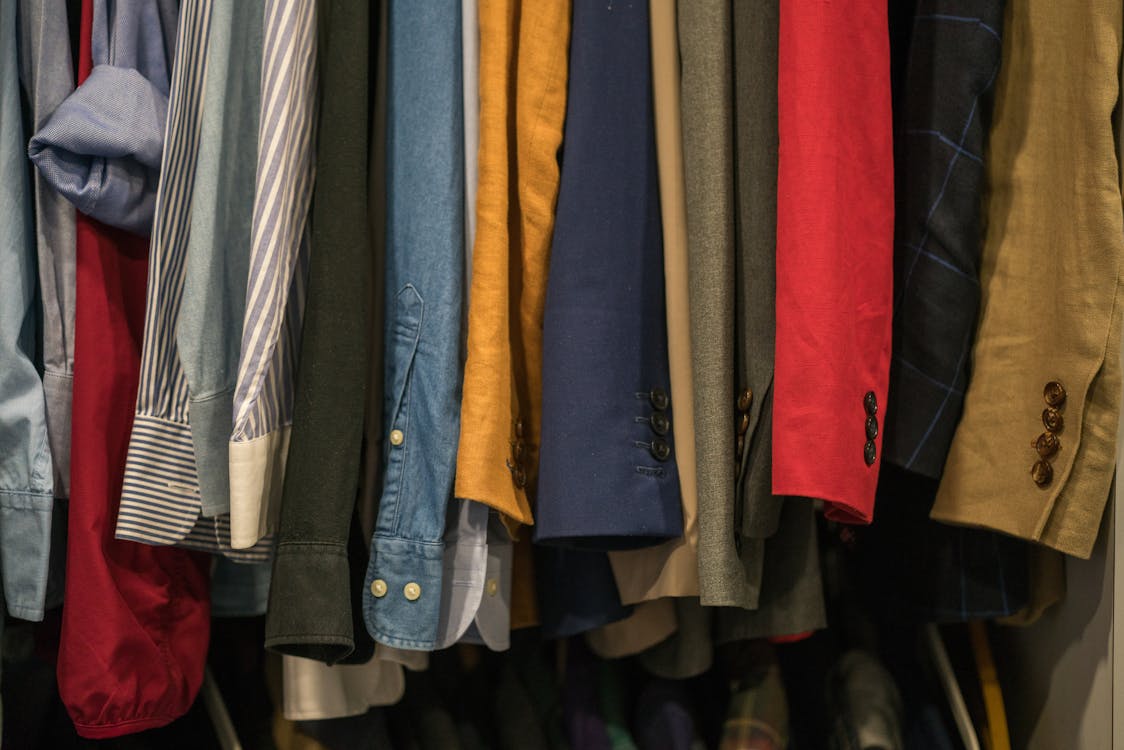 In order to create merchandise you will need to understand 3 primary things; money, production, and marketing: The amount of money you have to invest is equivalent to the amount of money you can grow this enterprise. This is why it is key that you manage this income stream mindfully as it can end up becoming a full business that will take up too much time and if not done correctly could potentially ruin you. There are countless stories of bands that simply ordered too many shirts, or too many stickers and ended up going in the hole only to not sell a single piece of merch. This can be you unless you cultivate your audience first and only create what you know will be sold. For this sort of income model, I suggest you go the print-on-demand route. Websites like
Printful.com
(Affiliate Link) and
Storenvy.com
allow you to create your own online store and run it for basically nothing while still earning a sizeable chunk of revenue.
Printful
allows you to only pay for production once an item has been ordered and paid for by the customers. This means that the cost of production actually goes to the client because they will be paying the production cost + profit + shipping, and while
Printful
takes the money out of your bank account, the client is paying you on the other side through Paypal (if you use
Storenvy
) so the profit is still getting to you and everything is being paid for instantly. Just make sure you have enough money in your bank account to fulfill those
Printful
orders otherwise it will stall production and the customer will receive their items later than they'd hoped, resulting in poor feedback and fewer sales in the future. The best way to use some of the profit from your merch store is through marketing. Things like advertising, influencer marketing, and generating content through giveaways will be indispensable to growing your business and ensuring even more orders come through in the long run. I personally suggest that you take at least 20% – 30% of the profit and invest it back into the business. If you can afford to invest 100% of it for the first year or so, even better. This will pave the road towards continued growth, which will support your store in making more money down the line.
Be sure to invest in producing quality pieces of merchandise. Having a varied range of products to offer allows you to capitalize on returning customers. If you have the same 3 hoodies for 2 years, customers will get bored and not order from you again, however, if you have a new product every time they come back to your store, they'll be much more likely to buy from you again. Keep in mind that too many products can be overwhelming, and exchanging products too quickly can look as if you're desperate. The best way to handle stock updates is by setting a set amount per product. Once that set or collection is sold out you can exchange it for something new or re-stock depending on customer demand. You can also offer the same product in different mediums; a shirt design can easily become a sticker or a poster, so be sure to experiment and find which design sells best on which product. Examples of Merchandising that can be easily created with
Printful
:
Shirts
Pants
Swimwear
Stickers
Hoodies and Jackets
Socks
Art Prints and Posters
Books and Comics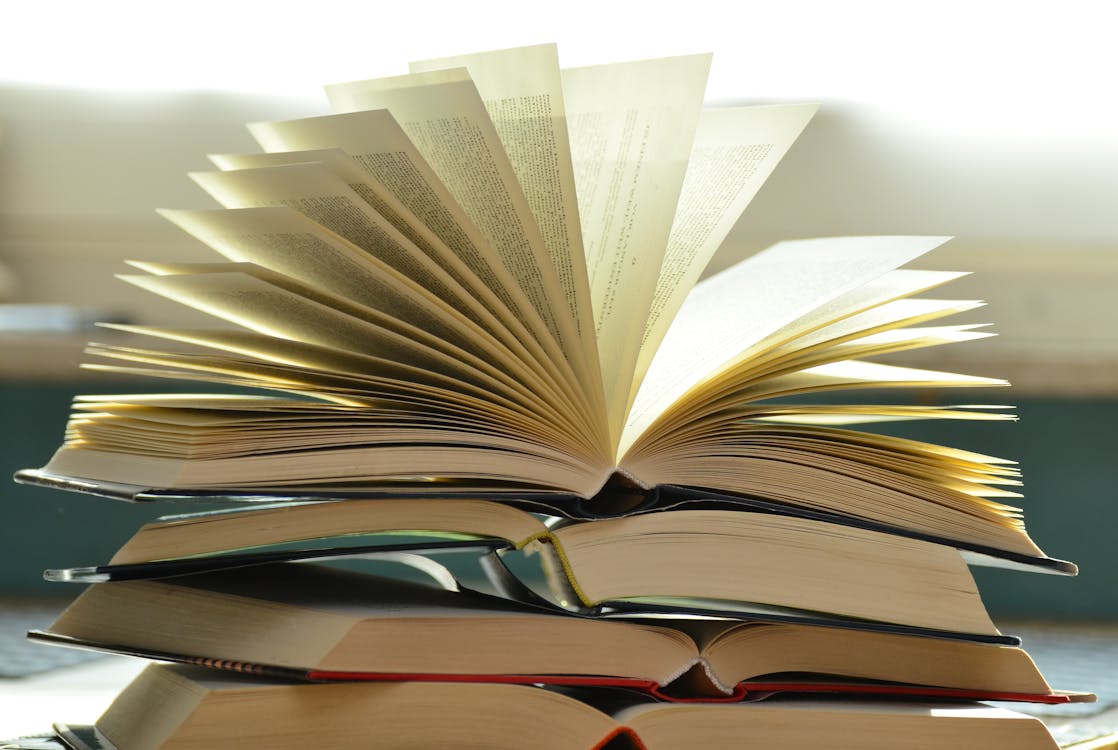 The more you work in your field the more you become qualified to give advice; so why not write a book? Sitting down and putting your knowledge to the test, to help others is not only a fulfilling task, but it also forces you to dig deep down into what you know and explain it in such a way that others can understand you. So whether you are a plumber or a graphic designer, consider giving your knowledge away to others in the form of a book, ebook, or comics. The best way to start writing your first book is by putting together a blog (like this one), and writing a couple of posts a month. This will help you develop your unique voice as well as compile a list of topics that you can use for your book. Once you got your writer's voice down and you know what you're going to write about, you can use those blog entries as stepping stones toward writing your book. Nowadays it is much easier to start publishing right out of your home or studio, and it won't cost you much either. In fact, Amazon has a wonderful platform to get you started on publishing independently.
Kindle Direct Publishing
allows pretty much anyone from any place in the world to start publishing free of charge, all you need is a manuscript in pdf format and a cover image for your book set up in the proper layout and you'll be well on your way to selling your books and eBooks right on Amazon. Mind you in 2020 there were 150 million Amazon Prime subscribers, so that's a big market to start your book publishing business.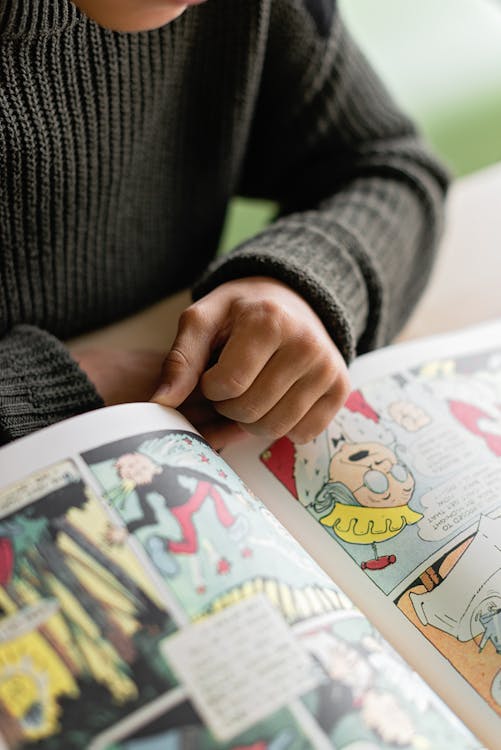 As a counterpoint, about 2% of Americans read comics every day, not a large number but that's about 6,700,186. Let's assume half of those are children 12 and under, and you're left with roughly 3 million people, even going as low as 1 million. That's still a large chunk of people that could be interested in the stories you have to tell. I know what you might be saying, comics are for children, but you would be sourly incorrect in that assessment. "
More than 50% of DC COMICS-THE NEW 52 readers were between the ages of 13 and 34. And more than 50% of in-store DC COMICS-THE NEW 52 consumers had an annual income of $60K or less.
" –
Source 
What this means for us, is that there is a huge potential market for picture/text products like comics, webcomics, instructional comics, and graphic novels. And with the barrier for entry being so low, basically, all you need is a pencil, a piece of paper, a semi-decent internet connection, and a good story to tell; you can start uploading your comics online today. You can get started making comics about your own business right away. Don't focus too much on making a book right off the bat, instead focus on creating characters that will convey your daily life as a working professional.  Anything can be a comic as long as you have a desire to tell it visually, take for example these
6 popular business books that were adapted into comics
. These 6 books are only a taste of the 100's if not 1,000s of comic books out there that have traversed the treacherous trail between written word and picture. You too can do this, whether this means turning your previously created books into a comic book like the above link, or going the storytelling route by telling funny, weird, or horror anecdotes of your daily experiences, such is the case of these
8 bands who have taken on the comic universe.
If you can see it in your mind, chances are that you can put it into a comic book format for others to see, and fear not, if this is something that you'd like to do but don't know where to start, you can always hire a talented freelance artist (
like myself
) to put this together for you, just supply the story, the character descriptions and together let creativity run free. Also take into account the plethora of successful comics that are created by non-artists like
Dinosaur Comics
and
xkcd.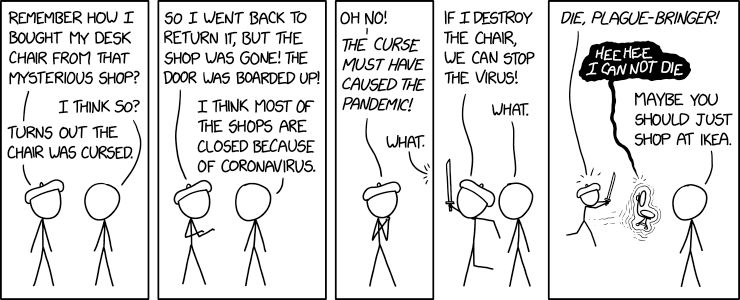 All this, coupled with the fact that a comic can be released bi-weekly or monthly, and only requires about 12-15pgs of content, this media is ripe for exploring. Imagine creating a serialized comic handbook on your field of expertise, selling those at $1.99-$3.99 a pop and you got yourself some serious passive income. There are several ways to publish these types of short books, that include but are not limited to self-publishing with local print shops, or the ever great mini-comics format (8 pages of comics glory), or hold off till you have two or more of those bad boys under your belt and release a full volume comic book on
Amazon KDP.
Arp Laszlo
, is the creator of  Arp Comics, a website dedicated to compiling all his comics creations in one place. Arp has created several comics such as
Fried Cheese Balls "
a funny memoir about memory, culture & identity from his life as a second generation Indian American who split time between India & the US." as well as several short comics that can be found
here
and a short story about
Ice Cube's foot
. We talked with comic book artist Arp Laszlo, regarding the nature of working on a comic project on the side of a full-time job, and this is what Arp from
arpcomics.com
had to say.
How many comics have you created thus far in your career?
I made 5 that were actually 3-panel strips. The rest were either full pages or square panels made for mobile reading/journal comics. Pages total would be around 40.
Do you draw, write, edit and market everything yourself or are you part of a team?
I do everything myself.
How much time do you spend weekly on comics vs your full-time job?
Right now I'm working on a memoir outline so I'm not always drawing. Overall I try to spend at least 6-7h per week on comics.
How do you manage comic/work balance?
I try to start my day with 40-50min of comic work and then switch to the day job. I'm too tired in the evenings to really be that creative.
What are some tips you can give to people that want to make comics whilst still keeping their full-time job? 
Figure out your chronotype. Make comics a priority and carve out time for it. Do it at a consistent time every day and make it a habit.
What are some ways you've used to turn your comics hobby into a passive income stream?
I submitted to an anthology (it was about jobs and it was easy to do) but my focus is on building my newsletter, rolling my own Patreon, and selling merch. Mostly I need to post more comics to make the goals happen, but I'm fighting perfectionism.
A huge thanks to Arp Laszlo for answering our questions and giving us a little insight at what it means to be a full-time entrepreneur whilst also making comics on the side. You can find Arp on
IG
&
Twitter
as @arpcomics and read even more of their beautiful work over at
arpcomics.com
May this information set you well on your way to creating a book or comic that will be the foundation for a solid passive income stream for you. Below I leave you with a great article on how to promote and drive traffic to your webcomic and my notes on it:
HOW TO PROMOTE AND DRIVE TRAFFIC TO YOUR WEBCOMIC
You have launched your brand new webcomic, you either self-host it or maybe you have it hosted on one of the popular webtoon publishing portals (LINE Webtoon or Tapas), now how do you get new readers to become adoring fans of your comic?
Some of the techniques can also be applied to blogs and websites, so do feel free to share this with anyone looking to increase traffic to their websites.
Networking with other comic creators is not only an opportunity to learn from others who are already established in the industry, but gives you the ability to recruit an army of like-minded pals who can get more eyeballs on your comic.
When it comes to social media platforms like Twitter, Instagram, or Facebook, make a daily practice to check on what is trending (especially among the webcomic community) and then post something relevant to the trend.
The more places you post to, the more you increase the odds that readers will accidentally come across your comic, recommend it to their friends, and before you know it, you are gaining a ton of traffic to your webcomic.
Do some link exchanges with other webcomic creators.
Post Youtube videos. Google also loves videos. You will notice whenever you search for a keyword, Google displays videos related to that keyword right at the top of the search results.
Another strategy you should seriously consider is listing your comic's home page in comic directories.
I would avoid paying for advertisements until you gain a good amount of readership. The reason is, that the return on investment for a loyal readership is not worth the cost. More often than not you will get a bunch of one-and-done visitors.
Make sure your website is accessible and easy to view on all mobile devices (both smartphones and tablets).
Google favors websites that update regularly with fresh new content.
Choose a reasonable schedule that you are not likely to miss.
be aware though, that you are unlikely to gain a loyal readership if there is a large gap between updates.
How can you prevent a hiatus? By making use of a buffer. The comic buffer is a backlog of comics that you create ahead of time so that you are not left scrambling to come up with ideas for a comic that is due up the following day! It's always a good idea to have at least a month's worth of comics ready to go.
Strive to create quality comics that will drive readers to come back again and again.
Work on creating a comic that will be hard to ignore and that will compel your readers to share it with others.
Adopt a style and subject matter for your webcomic that is uniquely you.
You are more likely to draw new readers in, if they are struck by the unique voice you bring to the table. Be true to who you are, and readers who love your authentic storylines will follow.
It takes months, sometimes years, of sustained application of the above-mentioned steps, and some luck, to get you a large and loyal readership. You, therefore, have to be in it for the long haul. It is not going to be easy. So be patient, love the process of developing your craft, and when all is said and done, you will reap the full rewards of your labor.
Turn your blog posts into Ebooks
Another wonderful upside to having a blog is that similar to a book or a comic book you can also turn these blog posts into Ebooks. An ebook is simply a book on the internet, often delivered as either a .epub file format or as a .pdf. If you're already formatting your books into .pdf format for printing, why not offer that .pdf as an ebook as well, and get paid twice for the work you did once?! Wonderful isn't it, well on top of that
Kindle Direct Publishing
also allows you to tap into a market of thousands of ebook readers through their Ebook stores, simply use their software to create an ebook version of your book or comic and you are well on your way towards even more passive income from your knowledge and your blog posts. If that wasn't enough also consider turning your books into audiobook versions and releasing them through audiobook platforms such as Audible and Apple Audiobooks, and you can even release that audiobook through a distributor like
Distrokid
(Affiliate Link, get 7% off when you sign up with this link) and have it be part of the extensive collection of music, podcasts and audiobooks on platforms like Spotify, Apple Music, and Tidal.
Stock Images and Photography
Another wonderful way to start earning some passive income is through the selling of stock images and photography services. The average wedding photographer is earning roughly 1k per weeding, so if you've ever been interested in photography and find yourself with some free time on the weekends, it's time to dust off that camera and get snapping. Whilst I do not have too much experience in terms of photography services, I've done a bit of it in the past and I recommend the following things:
Take some lessons, and practice for a couple of months before offering your services
Offer to take pictures for your friends and your family for free at first to test out your knowledge and get some good reviews and pics for your portfolio
Once you're ready to offer your services start small, with things like product photography, landscapes, and flowers
Slowly graduate to working with models for portraits, attending live events, and animal portraits. Once you start working with live models things can get a little difficult so it is very important that you have your fundamentals down so that when presented with challenges you can overcome them in stride.
Keep in mind that unless you're taking pictures of the Eiffel Tower at night, the copyright of a picture is yours so whatever you photograph and post online be sure to add your credit to it somewhere, in case it goes viral people know how to contact if they want to use it for something like a magazine, a newspaper or some sort of ad campaign.
The wonderful thing about photography is that no one picture has to go to waste if you are finding yourself taking lots of pictures of flowers, landscapes, and random objects that no one commissioned but you enjoy taking. A great way to monetize those pictures is through the selling of stock images and royalty-free (donation-based) websites. There is a major difference between stock image and royalty-free, basically, when you sell a stock image you are essentially selling a license to use the picture a certain number of times depending on the license that has been purchased. Websites like
Shutterstock
 and
IstockPhoto 
allow you to open up an often free account and start selling your pictures right away to their thousands of active clients. Be mindful that quality is always key and you will be competing against hundreds of photographers, so be sure to post only your best pictures, or find something very niche yet searched for constantly, say for example you could be the photographer that takes detailed pictures of cows and the milking process, then whenever anyone searches for the keywords, cow, milk or dairy products your pictures will be the first to pop up. Not everyone will search for these terms but whoever does a search for them will find you and purchase from you first. Do your research and come up with subjects that are of interest to you and get to shooting.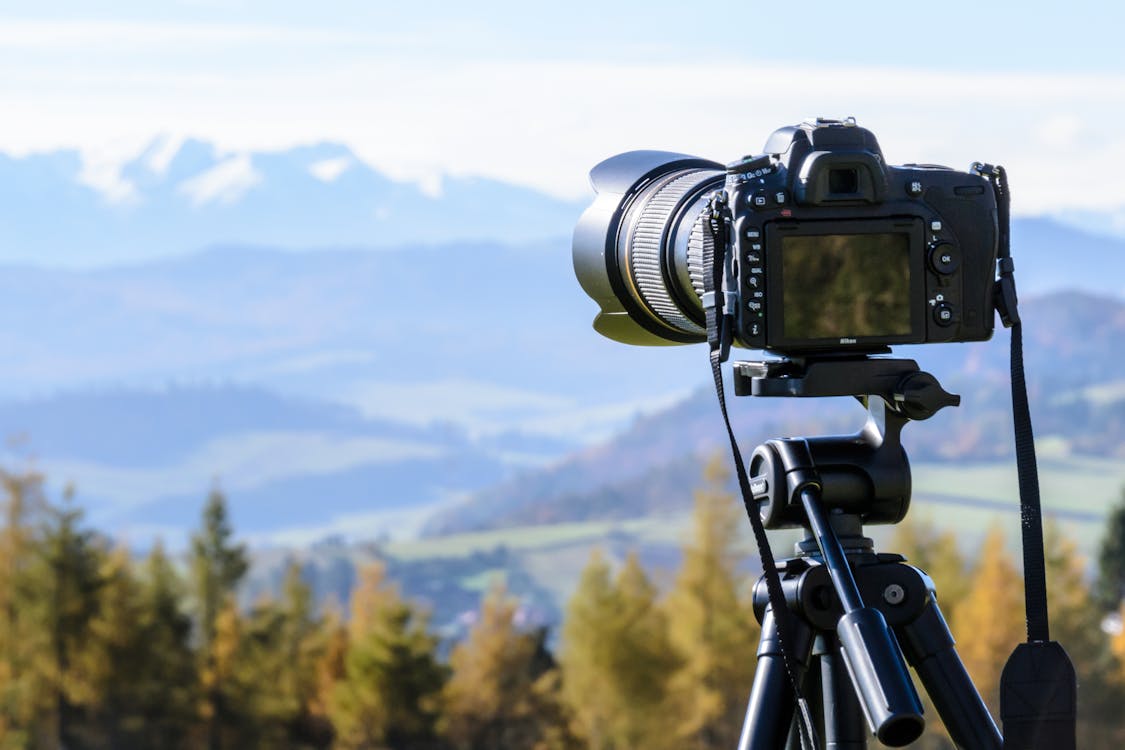 The next concept is royalty-free images, a royalty-free image is just that, it's often an image that does not require any more than credit when used. These images can be sold through license or can be found completely for free on websites like
Pexels.
Pexel is a wonderful website and most often the pictures I use to decorate my blog posts come from Pexel, heck WordPress itself has an integrated pexels search engine that allows you to add pictures right from there, the neat thing about a website like Pexel is that it allows you to get your work out there in the eyes of thousands, but it also serves as a sort of photography social media, in which different photographers can create a profile, upload their pictures and receive donations for their contributions. Many of them do not even require you to credit them, although this is often a good practice, nowadays a simple reverse image search will yield the original pexels image, but it is even better to donate to the photographers you use often, this will allow them to generate the more images and continue growing and creating, and here is where the passive income comes in. If you're looking to start making some extra money from your pics without having to sacrifice your weekends for boring weddings, then either one of these image-selling techniques is right for you. I suggest people go to the Pexels route when they are starting out, as it allows for them to also create a community of fans that enjoy their work and that can be transitioned into social media and once you start selling services, or your stock images you can let them know where to find you.
Subscription-based Passive Income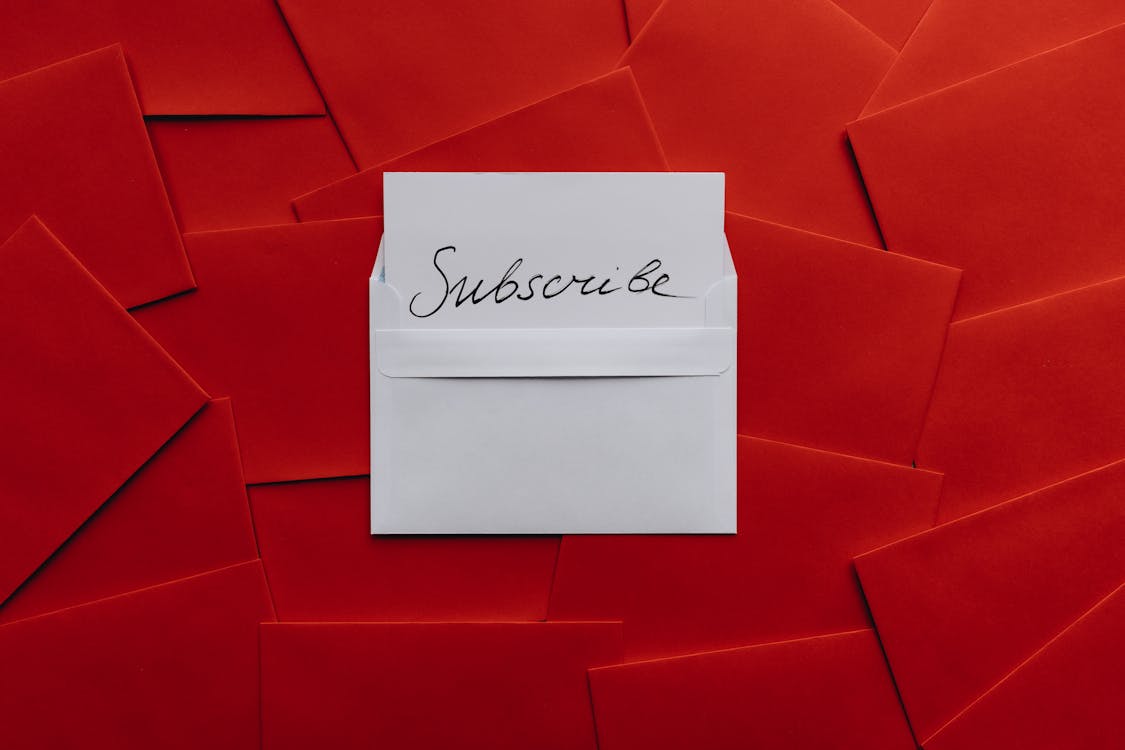 One other technique for generating passive income that a lot of freelancers, artists, and entrepreneurs are turning to is subscription-based platforms. These are websites, like
Patreon
, and
Twitch
(for live streaming). The difference between this and most types of passive income streams is that with these types of services, you are constantly creating, and whilst stickers/shirts/and books give an immediate product/sale/reward outcome. Subscriptions-based platforms are all about the people that subscribe and the community you create. With this passive income stream model, you are forced to market yourself to the most amount of people possible, using your content/talent/skill as currency to entice new subscribers. These platforms revolve around making free content as a means to market the "later paid for" exclusive content, this is due to the fact that people do not spend money unless they know what they are getting out of an investment. This is a great platform for people that make a lot of things for a lot of people, that might mean daily doodles, daily songs, weekly podcasts, webcomics, or daily blog posts. Here the trick is to be able to produce the most amount of content, with the least amount of investment as well as the least amount of time in between installments. The more content you generate and market the higher your chance of being picked out of the crowd by a new reader and have them turn into a paid subscriber. The quality of your content is very important as it can be the difference between a $1 monthly subscription and a $10 subscription. The good thing is that because you will be creating a lot, often on a daily or weekly schedule, it is very hard to get worse at something you do consistently, so start today, and in a year or so you can always raise the prices of your subscription. Personally because out of all the options so far, this is the one that takes the most amount of consistent effort to generate revenue, I suggest you leave it to either after work for about an hour a day, or for the weekends when you can dedicate a little more time on it but not too much, remember the goal is for it to become a
Passive Income Stream
so be mindful to not let it turn into another day job.
Be mindful to not let you passive income streams turn into another day job.
A good rule of thumb for garnering a community that is loyal to you is to create things from your heart. Whether this is a comic, a blog, a podcast, or anything in between; create things that you are passionate about. This will translate into quality creations because you care about the subject matter and you actually enjoy the process of creation. Passion is always something that resonates with others, and through being passionate and creating things that speak to you first, you will be able to have like-minded individuals gravitate towards the things you make, and once those individuals find you there is no shortage of support that you will be able to receive from them.
Create things that resonate with you.
Below I leave you with some good articles on how to succeed on Patreon, and my notes on them:
How to Succeed on Patreon: A Guide for Video Publishers
Posting behind-the-scenes, teaser or snackable versions of videos on Instagram or Facebook can encourage fans to watch the long-form exclusive video on a Patreon page.
Many successful Patreon creators share that explaining to the audience the why and how of a Patreon page converts people to become patrons. Being transparent and explaining that donations and memberships help fund the work is encouraged by Patreon.
Taking suggestions on the type of content people want to see and the membership tiers can offer publishers a chance to refine their marketing strategy and grow on Patreon. In a nutshell, Patreon helps creators build membership businesses that empower them to create on their own terms.
It has allowed video publishers to create alternate monetization models outside of traditional YouTube or social media advertising.
Patreon Battles for Creators by Investing in Original Content
"Patreon is freedom," she says.
Patreon for Podcasters: Best Practices & Who's Doing it Well 
Some crowdfunding campaigns, like Kickstarter, or Indiegogo, are finite. Patreon is for the long haul. The smaller price tag for pledges makes it easier for people to commit to supporting your podcast.
Spread the news about your work far and wide, not just on one platform.
Don't promise more than you can deliver.
The most successful creators on Patreon support other creators.
Show and explain how you use the money earned.
You want to keep your brand imaging consistent. Patreon does, too. They have brand assets and guidelines to keep visuals consistent. This gives you credibility.
Twelve Ways You're Doing Patreon Wrong
Stop, rethink and rebuild.
Think of your Patreon as a business transaction.
This is all about presentation.
You need to make a personal connection. And that means recording your face looking into the camera, being friendly, and talking passionately about your Thing.
Learn to prioritize — and edit.
Want a monthly pledge? Then you need a monthly reward.
Best case scenario? Your patrons are rewarded with something every time they give you money. It's really very simple.
If you're shipping goods for anything less than a $20 pledge, you're making a huge mistake.
A Patreon is for ongoing work. A Kickstarter is a fundraiser for a specific project (one that may have come out of that ongoing work).
Your goal should reward your backers — not you.
Your goal should be something you can easily distribute to all of your backers. And it's even nicer if the people who come in later can get one, too.
Every month that goes by is a reason to post an update showing everybody in the outside world the sheer volume of great stuff you're offering your Patreon backers.
The free comic is there to generate interest in the exclusive content.
Passive/Active:
At times we can become so focused on our old ways of thinking that we become stuck in them. So it is necessary that we open our minds to the variety of money-making systems that exist out there. Some often overlooked passive income streams, are Online Apps, Surveys, and Gadgets. Every day is a possibility to earn if you are open to it.
Online Apps and Income Generating Activities
CoinOut
is a great example of a passive income app that works and can be easily implemented into your everyday life. We often walk around with our phones, just picking up dust in our pockets. Yet we fail to see them as money-making tools. In the case of this app,
CoinOut
takes your old store receipts and turns them into coins. I personally use this app almost every day. They allow you to upload up to 4 receipts a day (when you click the little 4+ heart, or 1 receipt a day if you don't), and it's a great idea to store each receipt you get and then when you wake up or late at night before you go to sleep, just enter them in and watch your new passive income stream grow each day. Think about it, each receipt gets you anywhere from
$0.01 to $0.07
, at that rate it'll take you just a couple of months to make your first $5. Within 12 months, you'll be well on your way to some extra moolah. Download the
CoinOut
app and start earning today.
Surveys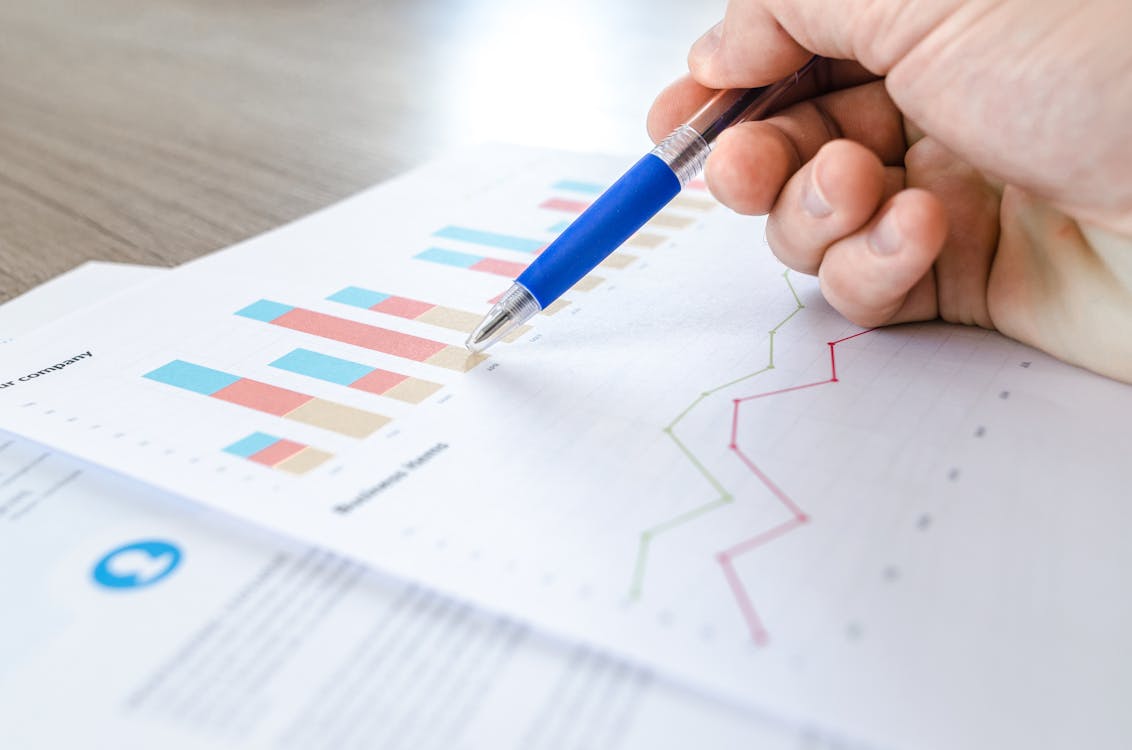 There are tons of companies and apps out there that will pay you to take surveys for them. A little google search will yield tons of results, check out which ones work for you. Just keep in mind that this is passive income, you are only looking for things you can do passively over a cup of coffee or while you are waiting on the train. Some places like where I live, Puerto Rico, do not benefit from these sorts of services, so if you can't find a Survey app that works for you, move on. There are a ton of other ways to start making money passively.
I recently just started using this app at the behest of my father, and wow am I surprised. They literally pay you for walking and exercising. How awesome can it get? Well, not real coins, but coins that are redeemable for tons of great prizes! From $1,000 cash prizes to airline mileage to a whole new phone, and just recently they started playing around with the idea of turning those
sweat coins into crypto,
meaning that sooner rather than later those cryptos will be convertible into actual cold hard cash, you can also currently use these Sweat coins to help fund different charities by donating your coins, and the
SweatCoin
parent company pays them what you donated. All you have to do is go out there and walk, or run. Literally, just by downloading the app and taking your phone on your daily walk, you will start earning. Subscribe using this link for 5
Sweat Coins (Affiliate Link)
to get you started on your passive income walk journey.
Coins Walk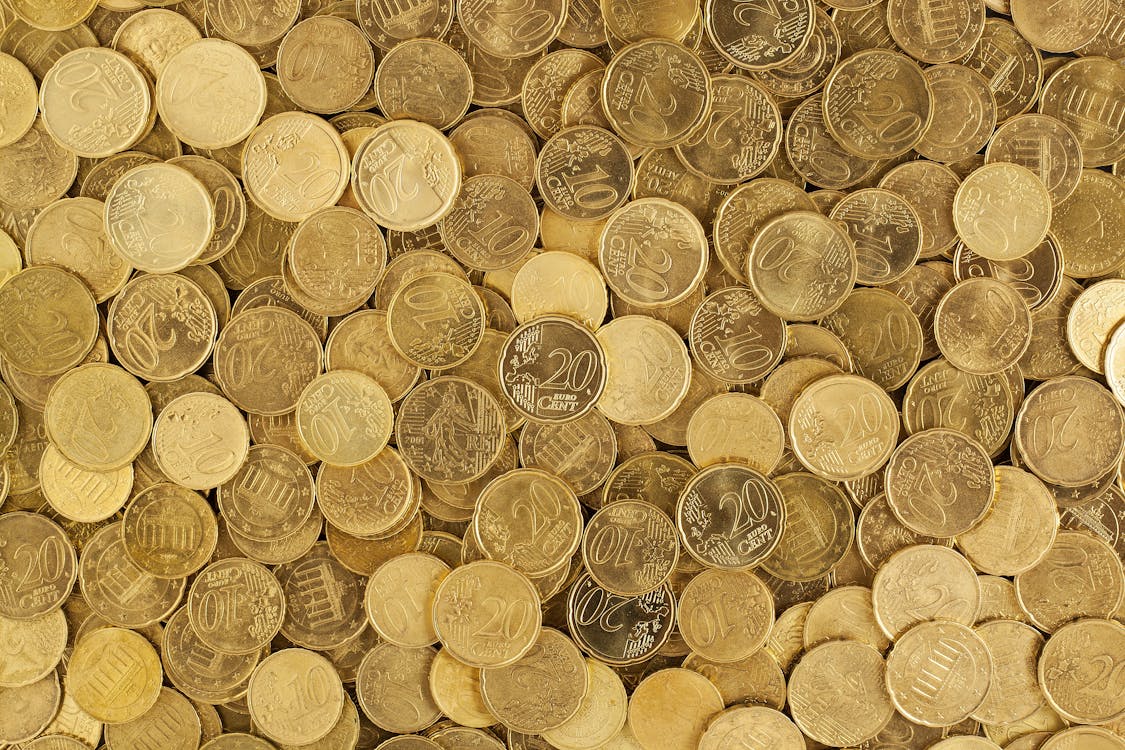 This one is a little tricky and I'll be honest, it can work for some whilst hardly working for others. But just as a rule of thumb, do not get discouraged. You can achieve it if you set your mindset right. Essentially, every day I do something that I call the Coin Walk. This basically just means being open to the idea of finding money out in the street while I am walking. This simple exercise of Affirming abundance in your life can really make a change in your passive income stream. This is because it shows you exactly where you stand in your mind in terms of your relationship with money. Ever notice how some people are just constantly finding money out there? Sometimes on the streets, sometimes while they are partying. Sometimes the mere thought of abundance can allow more money to come into your life. As a little story, I would like to tell you what happened when my friend started changing her outlook on money. When we started hanging out, she noticed that every time I would go walk the dog I would come back and deposit all numbers of coins into my little coin savings jar. She asked me how come I would always find coins whenever I would go out and walk around, and that she literally had never found a single cent out in the streets. I told her about Abundance thinking, and I showed her a couple of guided meditations on
YouTube
regarding the topic. This led to her expanding her money mindset, and in no less than a couple of days, she told me about a money miracle.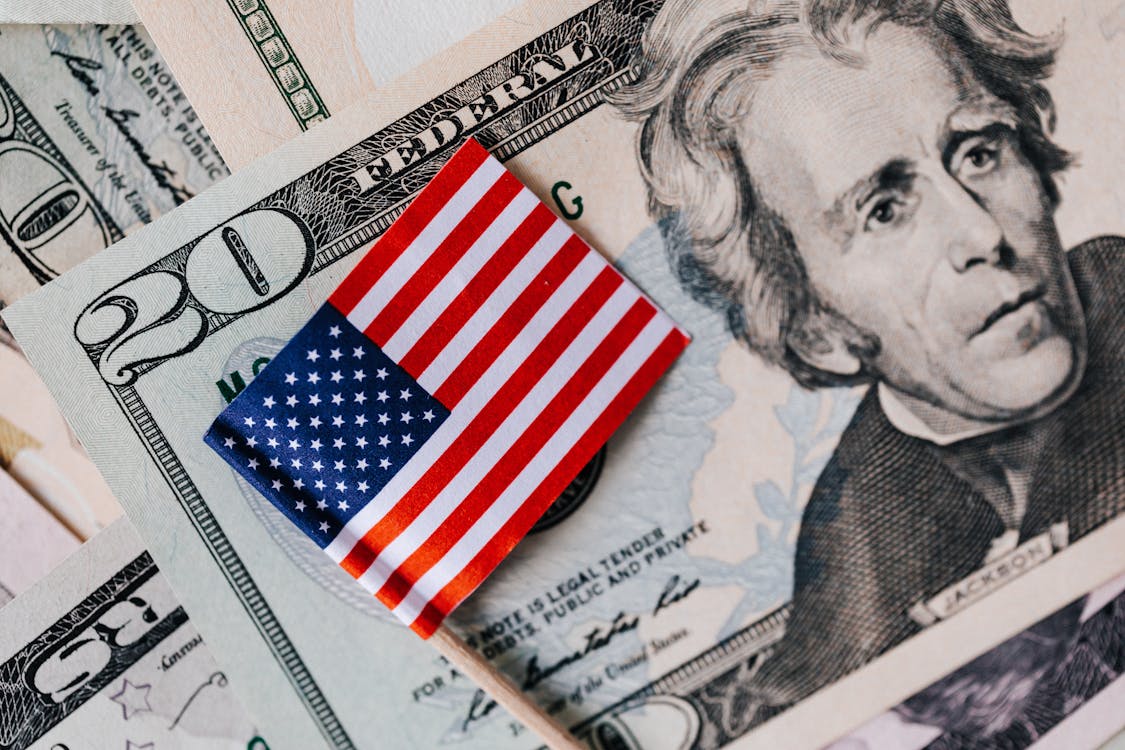 She woke up one day after falling asleep to one of the affirmations tapes, and when she woke up she had the sudden idea that her luck was going to change. That perhaps it could be possible to find money out in the streets. Later that night she went out with her friends and while stepping out of a crowded bar, her attention turned towards the floor where there laying in waiting was not only money but a nice crisp $20 bill. In such a crowded bar anyone could have found that dollar, anyone could have just as well lost it, but the fact that she was battling with that perception and the day she feels a change she also finds some change is outstanding, and that is just one of the many examples of the monetary value that abundance thinking can bring. Of course, before picking it up, she asked if it was anyone's, and like 5 different people all shouted at the same time "It's yours!" Finders, keepers. In order to start participating in this Coins Walk exercise, just make a habit of thinking about abundance and your relationship with money in a positive manner. Instead of dreading the next time you have to pay something, affirm to yourself that THE UNIVERSE PROVIDES YOU WITH EVERYTHING YOU NEED TO PAY EVERYTHING. Affirm it so much that you start believing it and next time you see a coin on the ground pick it up and thank the universe for the abundance that it provides you. This is all about changing your relationship with money, you're not gonna make a fortune (or maybe you will) but the goal here is to change what you think of yourself in regards to money.
If you need a little extra help check out one of our abundance affirmations podcasts. 
Accorns and Investing in Stocks
Accorns
works a little differently but still on the same basic principle. Invest some money in the stock market, and led it passively build up over time. Think of it like a savings account that goes up and down.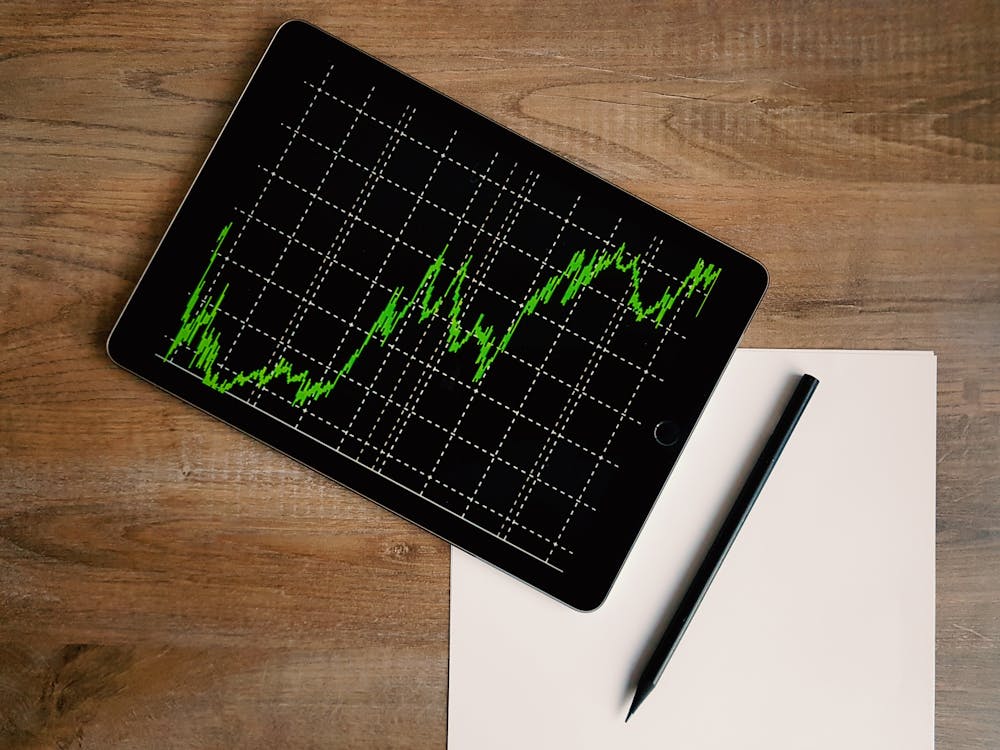 The beauty of
Accorns
is that it's such a low investment threshold that at any given time, you are only playing with cents or dollars at the most, the one thing to keep in mind here though is that this is not a high-paying investment account. It is a low-paying investment, what you want to do is set up a schedule or a routine of investment. Every week, bi-weekly or monthly set $5 aside to invest, by the end of the year you'll have more than $200. Then and here's the beauty of the system. Whenever you become a stock share owner you are also entitled to a part of the extra money that a company makes. This is what is commonly known as a dividend. Dividends can range from just a couple of cents to some major cash, depending on the number of shares you own of any given stock. Which makes it much more compelling to keep up with that $5 investment routine, because in year 1 you might be getting some 3 cents dividends but by the time your account has matured and you continue to invest in it, those dividends will be much much bigger. Now keep in mind that it makes very little sense to store all your
Accorns
only to have them disappear when you die, so don't be stingy with yourself. Use that money for emergencies, trips, luxuries and little picks me up for yourself throughout the year. The goal is to instill in yourself a sense of stability, structure, and financial planning whilst also getting some good money out of it, without doing too much hard work. You can also do what is known as compound investing which is the idea of taking the extra money you earn from dividends and the ups from the market and re-investing it to further your shareholding. This is a great way to up your gains without having to add more money from your own wallet into the system.
Sing up with this link and earn $5 extra when you start investing.
(Affiliate Link)
Passive/Passive: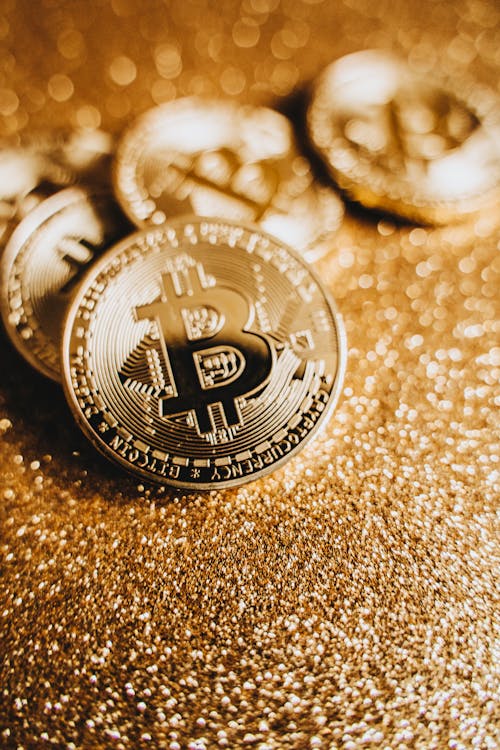 In all honesty, there are hardly any truly passive (aka don't do a thing) passive income streams. Whether you're selling a book, starting a podcast, or joining the next marathon to bump up your SweatCoins, you still have to do some amount of actual work. That being said, I personally think that Defi Staking with Cryptos has to be the closest thing to actual passive income out there. If you haven't been keeping up with world news, the latest in finance and technology are Cryptocurrencies. According to the Oxford dictionary; Cryptocurrencies are "
a digital currency in which transactions are verified and records maintained by a decentralized system using cryptography, rather than by a centralized authority.
"decentralized cryptocurrencies such as bitcoin now provide an outlet for personal wealth that is beyond restriction and confiscation"
With the ever-inflating price of the dollar, it is now more important than ever to diversify where you put your money, keeping all of it in the bank can become a horrible thing just ask the people of Henan and Anhui provinces in China,
when tens of millions of yen were frozen and made inaccessible to their savers as part of a systems upgrade on April 18. 
Traditional finance cannot be our only resource when it comes to saving our money, and the stock market is perhaps too volatile to consider using as a savings account, enter Decentralized Finance. Let's get it out of the way because it needs to be said, if the stocks are a volatile market then Cryptos is an atom bomb, that being said if used correctly, it can be the best source of passive income available to us out there. With APY's that can reach 100%  and 1,000%, it is simply not something to be ignored. The first thing we need to talk about when it comes to generating money with Cryptos is that no amount of planning, research, or timing can truly allow you to predict the market so get the idea of Crypto trading out of your head right away, that's a full-time job just like stock trading is and this blog post is not interested in adding more full-time jobs into our lives. No, not at all, instead we're gonna take a look at what Defi Staking is and how we can leverage our tokens in the best possible manner to truly earn passive income on a daily, weekly, and monthly basis. This is still a very new technology and one that many of us are still learning about, which is why I feel it's best for me to direct you directly to the research professionals in the fields have done, so below I give you two articles on the different money earning system on DeFi and my notes on them. Read them through and formulate your own opinions, and see if Cryptos and DeFi are right for you:
DeFi staking: A beginner's guide to proof-of-stake (PoS) coins
The rise of decentralized finance (DeFi) materialized in 2020, but the concept dates back to the inception of Bitcoin, which sought to replace established intermediaries and trust mechanisms.
DeFi staking aims at encouraging long-term participation in a blockchain network.
DeFi staking is the process of locking crypto assets into a smart contract in exchange for rewards and generating passive income.
This new financial tool has become increasingly popular because it doesn't require particular trading or technical skills, and investors' most significant challenge might be choosing the right and secure platform.
Staking pools allow people to join other crypto investors to raise staking capital. Participants can then deposit any amount of tokens to a staking pool and start earning passive income proportional to the amount on their holdings.
Staking can be an excellent way to increase your cryptocurrency holdings.
PoS blockchains like Polkadot (DOT), Algorand (ALGO), Solana (SOL) and Cardano (ADA) Harmony (ONE) all offer rewards to those who want to put their assets "at stake."
There are high rewards for those ready to face such risks, but investing in a stablecoin DeFi staking network could be the best and most beneficial solution for more moderate-risk investors. Stablecoins offer little to no volatility while typically providing good liquidity to facilitate trading and staking processes.
Yield farming is another sort of decentralized finance to maximize returns and functions by allowing participants to move their crypto assets across different DeFi staking platforms.
​​Yield farmers use these platforms to lend, borrow or stake coins to earn interest and a percentage of the revenue generated by the platform.
Unlike the traditional markets, the benefit of using DeFi yield farming is the flexibility it produces, with 24/7 open markets, effortless automation driven by smart contracts, and unnecessary intermediaries that allow participants to access plenty of opportunities to define personalized investment strategies.
Liquidity mining is similar to yield farming and consists of depositing crypto assets into liquidity pools enabling trading without intermediaries on decentralized exchanges (DEXs). In essence, liquidity miners provide liquidity to DeFi platforms by lending their holdings in exchange for rewards such as a share of the platform's fees or newly issued tokens.
Stakers enjoy a straightforward way of earning passive income, higher rewards than a bank savings account, and direct participation in a project's mission and the network's security and advancement.
DeFi staking will take advantage of such flexibility and offer investors an increasing plethora of income streams.
---
Staking, Swapping, Farming: All you need to know about DeFi concepts
Crypto offers us a future where money and commerce can move uninhibited.
DeFi is essentially financial services that run on public blockchains.
DeFi tokens can be used to earn interest, borrow, lend, or simply trade as speculative crypto investments.
DeFi is revolutionizing banking and financial services.
Thanks to blockchain, everything is more transparent and traceable as well.
DeFi staking involves locking one's crypto tokens into a smart contract in an effort to earn more of those tokens in return.
Typically, the staking token is the blockchain protocol's native asset.
All of the processes are automated, so no manual oversight is necessary.
DeFi staking, without a doubt, provides a straightforward and simple approach to entering the world of crypto assets while also avoiding the excessive expenses associated with trading capital.
As a user, staking tokens will assist you in generating passive revenue from your digital assets. If you stake DeFi tokens, the prospective interest rates will be substantially greater, and a highly secure smart contract will safeguard them.
A token swap, in essence, is a mechanism in which investors exchange their existing tokens for new ones.
Because of decentralization, token swapping is solely governed by smart contracts. There is no requirement for input from the exchange, and there are no elements that could lead to human error.
Yield farming in DeFi is the method of lending or staking your crypto coins or tokens in exchange for transaction fees or interest. This is similar to earning interest on a savings account when lending the bank money, or lending to a borrower on modern (but centralized) P2P marketplaces.
The difference with DeFi is the inclusion of a smart contract that replaces a central institution, lowering costs and improving efficiency.
DeFi is rapidly evolving and expanding to replicate the traditional financial services ecosystem, and certainly, it will have a significant impact on the future of centralized finance firms.
Conclusion
This is about my 3rd or 4th year exploring the different passive income streams outlined in this post, and whilst I have not tried all of them yet, I can tell you that the ones I have tried (podcasting, merchandising, books, DeFi and Cryptos, CoinsWalks, CoinOut, and SweatCoin) have had a deep impact on my life and I am better for it ever since I started working on my passive income streams. Another income stream that I did not touch upon that has had a wonderful impact on my life has been making and distributing music through
Distrokid.
The biggest benefit of monetizing my creative output is that the venture pays for itself and its continued growth and sometimes that is all we need to keep creating. Not everything has to be about making $10,000 a month (even if we all would want that to happen) sometimes all we need is to pay the annual fee to distribute the music and we can continue making it without worrying too much about having to pay it from our pocket. The same goes with things like producing stickers, making podcasts, and creating comics, sometimes all we need is to not dig into our own money and just have the creativity pay for itself, and that is more than enough for us to continue making things. If there's some extra money coming out of it that's always a bonus that will allow us to make better art and live richer lives but if all you need is some extra cash to reason why your hobbies are worth pursuing then passive income streams are the way to go. I hope you enjoyed this blog post, I personally did, it took me about 3 weeks to finish writing the bulk of the text and I still feel like there's so much more for me to expand upon, so many more income streams to touch upon that I didn't get the chance to. Things like garage sales/eBay, caricatures for fun and profit, and advertising opportunities for podcasters, comic creators, and influencers. There's so much more you can be doing to earn from your hobbies and your passions and thus allowing for them to continue enriching your life not only through doing them but also by re-investing the money you get from them into furthering your knowledge, your equipment, and your communities. That being said I wish for you to take some ideas from this post and integrate them into your life in hopes that you can start working on your next passive income stream and continue growing and learning from it. Take care and may you be ever bountiful. I got some plans of turning this series of posts into a book soon, and with that in mind here is some extra information for you to read after you start implementing some of the things you've read here.
Selling your art in brick and mortar stores, why and how
Advice on Marketing your Shirt Designs
Design your own mugs with Printful
10 Tips for Growing your E-commerce business
Starting, Running and Growing your E-commerce Business with Fiverr
Starting your dropshipping T-shirt business with Printful
Create Custom Iphone Cases and Save the Environment
How to start an online sticker business
3 Social Media Tactics for Success as a Freelancer
3 Tips to be a better freelancer on social media
Selling-Out and why you should do it